Berlin Archives - Ryan Lum
Three friends set out on an adventure to enjoy the culture of Madrid, Spain, run with the bulls in Pamplona, enjoy the beach in San Sebastian, see the sights of Barcelona, enjoy the beer of Berlin, Germany and see the 'sleaze' of Amsterdam, Netherlands. All of this in only a couple days. We never would've expected the adventure and roller coaster that would be hands down the most memorable 'vacation' ever.
Follow the most insane 8 days of my life:
We wake up in the morning refreshed and ready for the day. We head out to get breakfast at a nearby bakery. I must say that chocolate pastries got the better of me this trip and I order two. Just as we head out to explore and find a thrift store to buy a camera, we run into one of the backpackers in our dorm, Theo.
We end up chatting for a bit and all decide to head to the thrift market.
I was amazed at some of the really cool stuff they had at this thrift market. Unlike our markets in the States, this market had nothing but antiques and vintage gadgets and apparel. It was amazing! I really enjoyed the vintage army supply that had everything from old trench coats to gas masks. I contemplated buying a gas mask but decided against it for a couple reasons:
When would I actually use it?  I'm pretty sure it doesn't even work.
Would this look strange when airport security scanned my bag? I'm already traveling without proper documentation.
It truly smelled… vintage.
Tim stops at an antique camera table and talks with the person for quite some time. After working out a deal, he finally buys a 'new camera'.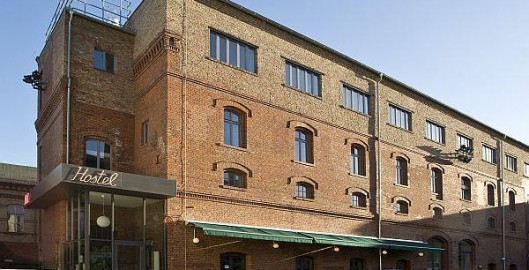 We wake up in the morning and are excited to start our day. In the morning we head down and check out of our hostel and decide to take a load off and surf the internet and catch up on what we've been missing. The Pfefferbett hostel also offers an all-you-can-eat breakfast for about 5 euro. The breakfast consisted of coffee, bread, cheeses, spreads, cold-cuts and cereal. Since we haven't really eaten too much this whole trip, it was nice to eat as much as you want and what you want (Truly an American thing, huh?).
Afterwards we decide to visit the Memorial for the murdered Jews of Europe off Cora-Berliner-Strasse street. I was excited that the sun decided to come out and allowed us to get some cool photos. We play around and enjoy the memorial. We end up getting some really cool shots but are soon told by the security guard to get down. I guess you're not supposed to jump on the blocks (although we saw multiple people doing the same thing).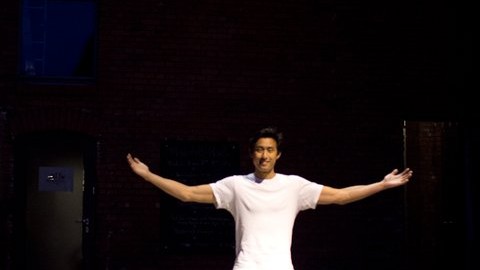 We catch our EasyJet flight from Barcelona to Berlin no problem. It's strange to see an aerial view of each city. They all look so different!
We arrive in Berlin at about 12am and quickly grab some refreshments at one of the airport stores. Then it's off to figure out how to get to our hostel. Good thing the airport information desk is still open and they speak english!
We head off to the metro station and quickly figure out where we need to go. I really liked that the Berlin metro made sense and was easy to navigate. The only problem was that since it was so late, we could only go about 3/4 the distance we needed to go.
Tim and I end up hopping off at the last stop for the train and head outside into the darkness. We spend about 10 minutes trying to get a cab and we finally grab one that takes us to our hostel, Pfefferbett Hostel. We arrive on the scene at about 1:20am or so and we are instantly greeted by a drunk staff member.
"Welcome!" she said in a very enthusiastic voice while bumping into the desk counter.
We make it to the train station no problem and grab our seats. Days are starting to mix together. We've had very little sleep this whole trip so all of us are trying to grab sleep whenever it becomes available. After sitting down, all of us catch some sleep instantly. Next thing we know, we are in Barcelona.
We arrive  with hopes I can get a replacement passport. It was now or never (or at least it felt like it). If I didn't get my replacement passport here, I'd be stuck in Spain until I would be able to do so. The comforting thing was that I was with friends and regardless we'd make it a good trip. I also realized I shouldn't have ditched learning Spanish for French.